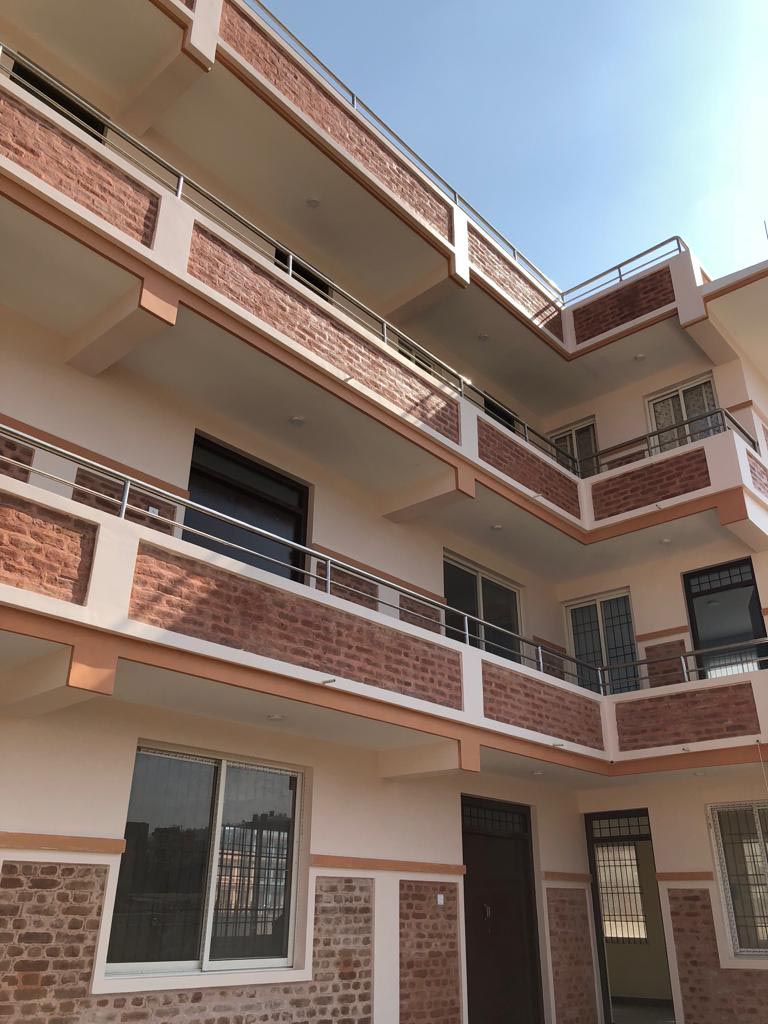 The building located in the heart of the poorest area in Kathmandu Valley, has been tailored for the needs of the local community, offering a nursery, a couple of meeting rooms, a large kitchen/dining space, sanitary and health facilities over 300m2. It also serves those who are dedicated to MAYAA's actions: a spacious office for the local team, and decent accommodation for the volunteers working on long missions. Moreover, the Centre has a large plot of land which the Daycare children use as a playground, as well as some space for a vegetable garden.
 "This new Centre is a great opportunity to work in good conditions; we are proud to work for MAYAA" (Sanju, social worker at MAYAA since it was founded)
 The Opening Ceremony took place on 15th April 2019 in the presence of his Excellence Monsieur LEGER, Ambassador of France, Nicole SICARD and Sarbendra PACHHAI the founders of MAYAA NGO.
Members of MAYAA HK, members of HK Discovery Bay Rotary Club, friends of Mrs. SICARD: as well as many friends of MAYAA joined together to celebrate the final outcome of a long and fruitful team effort.
 Among the participants, let's greet in particular the Rotary Club who actually proposed Nicole SICARD (MAYAA's founder) to "the ONE" competition, allowing the association to win US$100.000. Without the support of the HK Discovery Bay Rotary Club, this extraordinary project would have never been possible.
 Sustainability: Water in Kathmandu valley is increasingly rare (long dry seasons + a sharp increase  in the population = pollution and groundwater drying up)
Continued clean water is available for parents and children who face water shortage for bathing and other needs. Mayaa's Water treatment facility was created, tested and approved by ENPHO, Nepal.  The new Centre is also equipped with solar panels to supply free hot water and electricity.