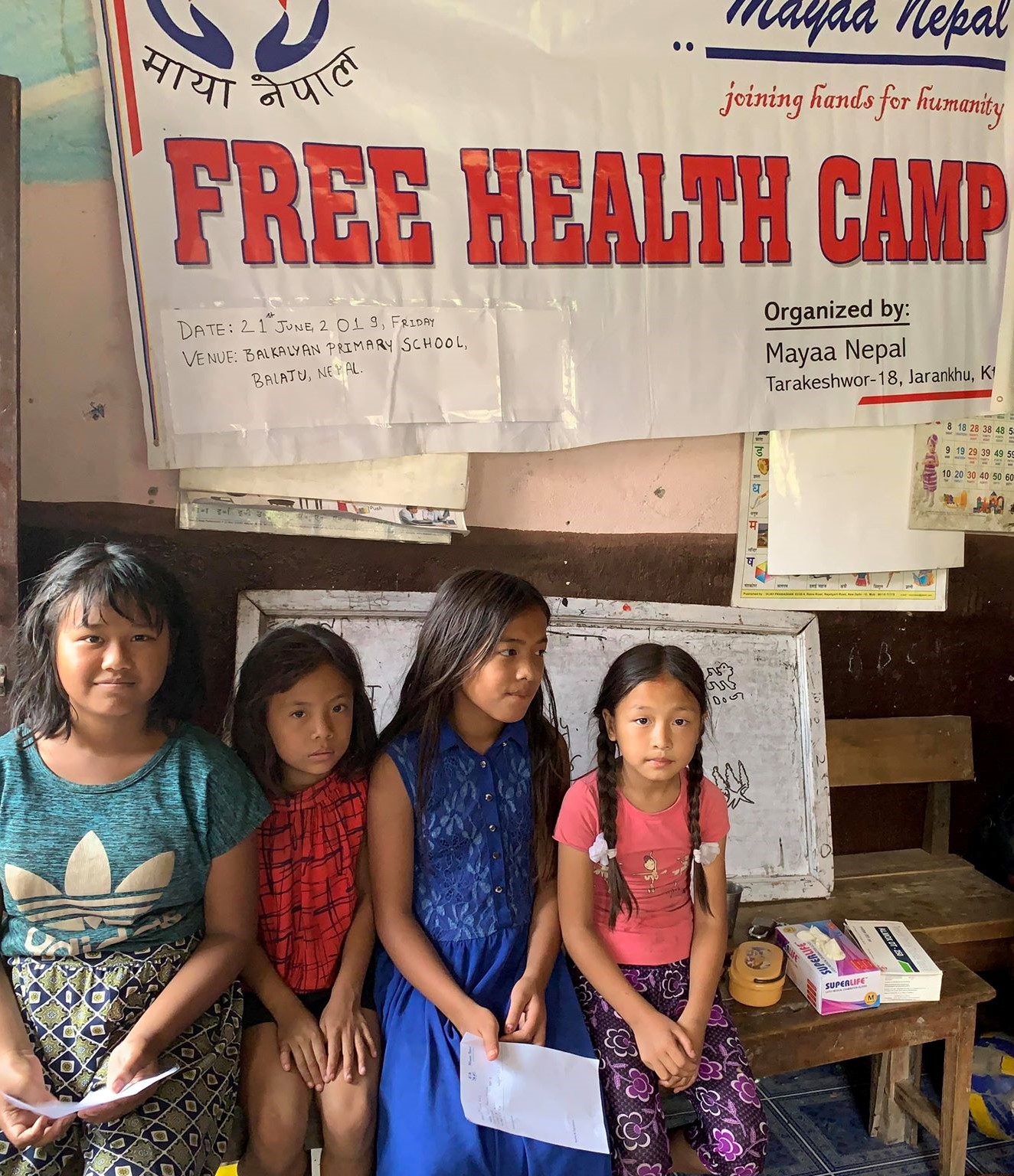 IN 2019, MAYAA has organized:
INFIRMARY: There is now an infirmary in our CENTER where people can find our medical staff when they need.
Almost 1.000 patients have been treated either during medical camps or in the medical facility of the new Centre
15 AWARENESS PROGRAMS were conducted in 2019 gathering a total of 1.179 participants. These are meant to raise awareness amongst the local community regarding daily issues such as: hand washing, dental hygiene, menstruation, family planning, vaccinations, worm infestation, junk food, nutrition, dengue fever, child marriage, sexual abuse, etc….
 2020, CHALLENGES: Continue the existing program and enhance FOLLOW UP
What we already do:
MAYAA organises a FREE MEDICAL CHECK UP every month in one of the 5 "partner-schools". All the family are invited to come and see the doctor. Medicines are provided free of charge. SPECIALISTS are regularly involved (opticians, dentists, gynaecologists…)
HEALTH BOOK: Children sponsored by MAYAA have their own health book so that our doctors can monitor vaccinations and growth rates
PREVENTION: After each camp, the data collected is added to a database for statistics, so that we can focus our actions on the most common pathologies and try to prevent them.
PARTNERSHIP: MAYAA has built partnerships with local hospitals for serious illnesses.
MEDICAL STAFF:  MAYAA employs 1 part time doctor and 1 full time nurse/nutritionist
Apart from the monthly health camps and free surgeries at the infirmary in the Centre, they regularly go and visit families and provide the parents with counselling.