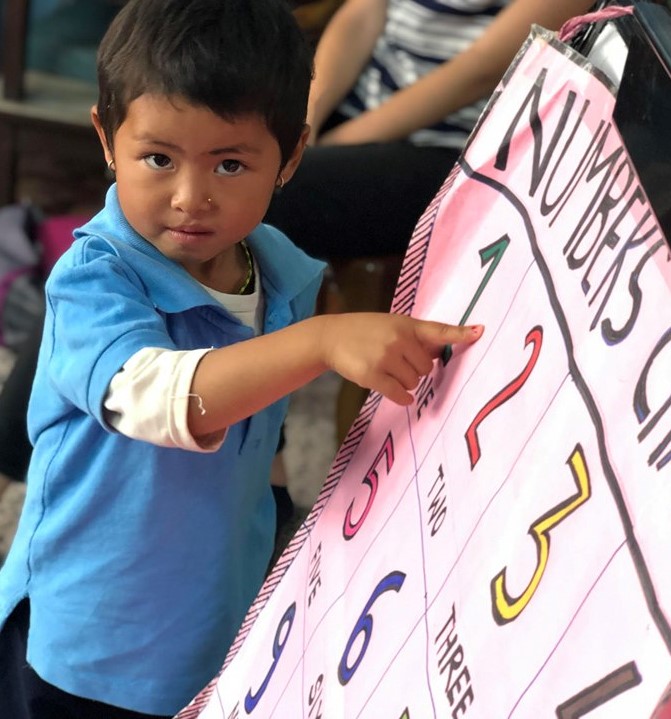 WHAT WAS NEW in 2019?
New Lesson plan
Our childcare workers went for some training sessions in the Kathmandu French International School to improve their methods. They then set up a more effective lesson plan for the all-round development of students that includes mental and physical stimulation activities. Our young children skill development is the best reward!
New menus
The Daycare Nutrition Program was upgraded. All Daycare children are now receiving a healthy and nutritious lunch, fruit and milk 6 days a week. Protein content was increased for the lunch. Once a week, the students bring lunch from home. This way we can check that the mothers are able to cook balanced meals.
MAYAA Nepal operates 2 Daycares (nurseries) taking care of 29 young children aged 2 to 5, so that:
parents can go to work,
older sisters can attend school,
babies can grow up in a clean and safe environment where they learn the basics, and receive a daily balanced and nutritious meal