Empower Change: Fundraising for Mayaa
At Mayaa, we believe in the power of collective action to create lasting change.
We organize fund-raising events throughout the year in Hong Kong and France, which play a crucial role in financing our actions.
What makes our efforts even more impactful is that our teams are made up entirely of volunteers. This means that every dollar raised goes directly to funding Mayaa's initiatives, ensuring maximum impact on the lives of disadvantaged children in Hong Kong and Nepal.
By taking part in our events, you become an agent of change. Together, we can make a difference and provide education, healthcare, nutrition and other essential to those who need it most.
Whether it's attending a charity gala, participating in a run participating in a fun run or supporting a creative fundraising campaign, your involvement commitment helps transform lives.
Discover a treasure trove of pre-loved uniforms at the International French School's Second-hand Uniform Sale.
Shop sustainably and support Mayaa's initiatives for underprivileged children in Hong Kong and Nepal.
Join us at our regular uniform sales happening on each campus or fill out the form and send it to this email address to get your hands on quality second-hand uniforms.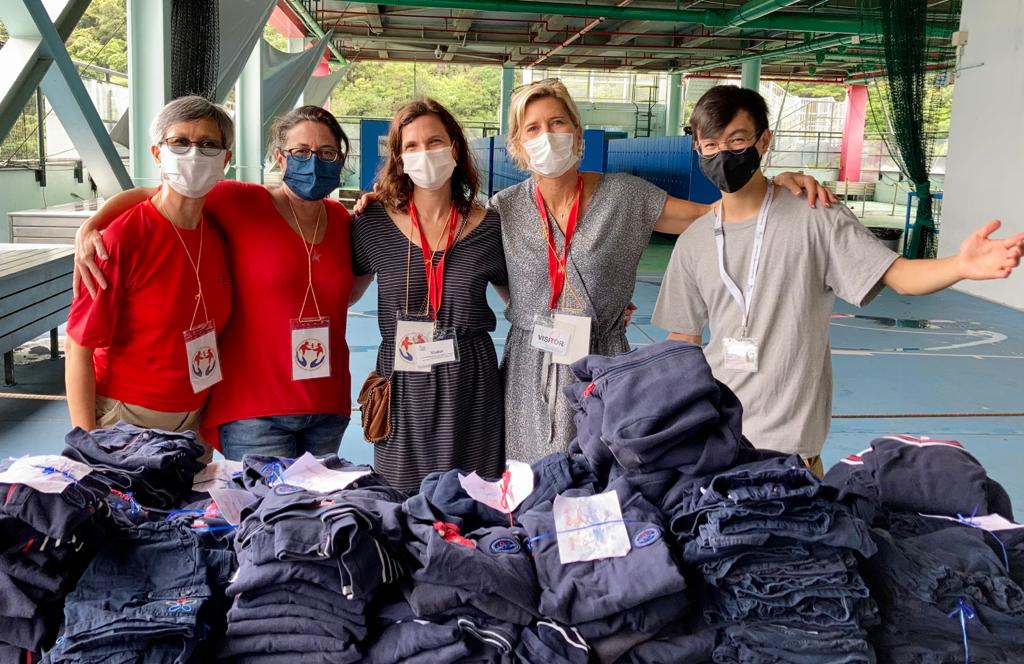 MAYAA's Annual Charity Concert is an eagerly anticipated event that brings together talented artists and music enthusiasts for an unforgettable evening of entertainment and philanthropy. Each year, we strive to create a memorable experience while raising funds to support underprivileged children in Hong Kong and Nepal.
We are constantly on the lookout for passionate and talented artists who are willing to lend their voices and talents to our cause. Whether you're a singer, musician, or performer of any genre, we welcome you to join us on stage and be a part of this inspiring event. By sharing your talent, you can help make a positive impact in the lives of these deserving children.
To stay informed about the upcoming dates and details of our next Charity Concert, make sure to follow us on our social media channels. We regularly update our followers with the latest news, including concert announcements and ticket information. Don't miss out on the opportunity to be a part of this incredible event and support a meaningful cause.
Discover the magic of sustainable fashion at Soli'dressing, our annual event held at OnTheList.
Donate your pre-loved clothing or join us for a guilt-free shopping experience.
Stay connected with us on social media to be the first to know about the upcoming date and join us in making a positive impact through fashion.