Sponsor a child's full education
A long term commitment for a small amount: by becoming a "godparent" you give a child the guarantee of a brighter future and the reassurance that someone is behind him for his whole education.
You will sponsor a specific child and receive regular news about his progress. Your "godchild" will write to you regularly in English as part of his studies.
The children eligible for sponsorship scheme are of secondary school age, and have shown a real commitment to complete their education. The commitment period lasts approximately 6-8 years.
Pen-pal
And why not sponsor a pen-pal for your own child? An excellent way of connection children from different cultures and backgrounds.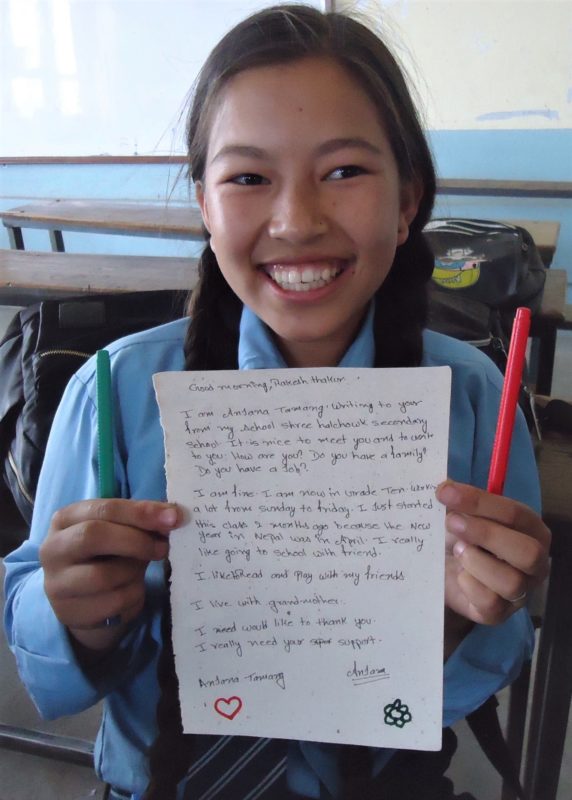 Contact us for more details
How would you like to sponsor a child?
Sponsor a university student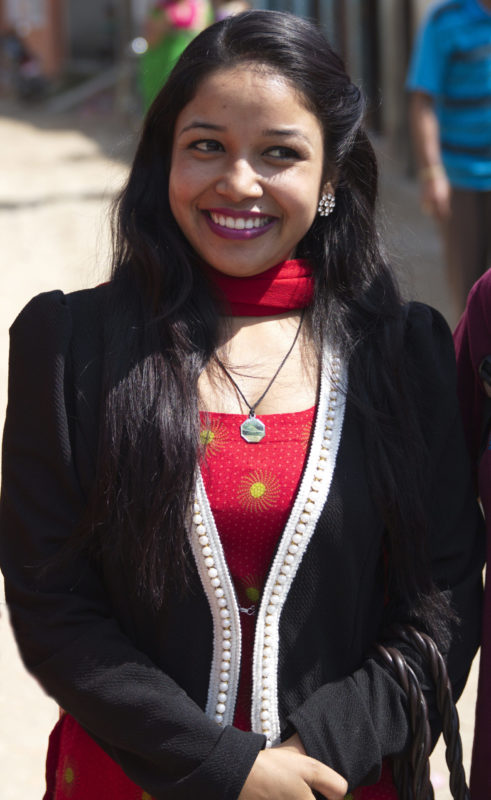 For many families, when a child obtains the school leaving exam, it is already a major success.
At that stage, they are expected to support their families financially. Further university education is often not an option.
Sponsoring a university student is not only an essential financial support, but also a big moral boost. Your support will be even more meaningful if you are working in the same area as the one they aspire to.
This kind of sponsorship lasts for 3 to 5 years depending on the course. You will be regularly updated about your sponsored student progress. Communication between both of you is of course recommended, and will be coordinated by Mayaa Nepal.
You could help someone like Anita, who is now a successful business woman and ambassador for Nepali culture, now supporting her family and helping her local community.
Contact us for more details
Choose your sponsorship commitment