Mayaa Solidressing brunch party RSVP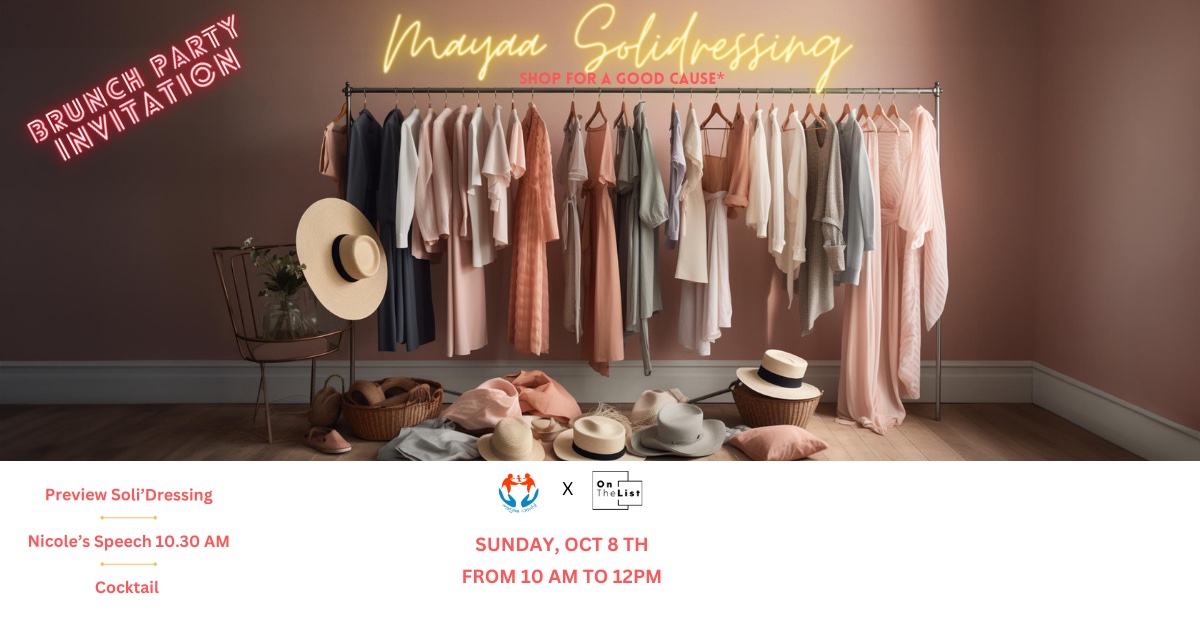 We are thrilled to invite you to Mayaa's Appreciation Brunch,
celebrating your support and dedication to our cause.
Sunday, October 8th
From 10am to 12pm
4F Oxford House, Taikoo Place, 979 King's road
Workshop Registration (for Children): We also have exciting creative workshops for children during the event. If you have children aged 3-5 or 6 and older who would like to participate, please let us know:
For ages 3-5, we have a workshop at 10 AM.
For ages 6 and older, there's a workshop at 11 AM.
Each workshop has limited spots, so don't forget to sign up when you confirm your attendance.
Please take a moment to confirm your attendance by filling out this RSVP form:
Fields followed by * are mandatory.
Thank you for your prompt response, and we look forward to celebrating with you!
If you have any questions or need further assistance, please feel free to contact us at
bureau@mayaahk.com